Jacksons Computers Trading Partners
Jacksons Computers has formed trading partnerships with companies that complement our activities in the IT field. These companies are as follows:
Revelation Accounting Software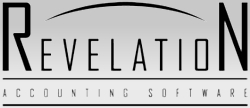 REVELATION is the most exciting and dynamic locally developed range of accounting packages available on the South African market. It was born out of a need for a simple, yet comprehensive accounting package and is currently in use in over 2000 installations across South Africa and Namibia.
Revelation accounting software has helped thousands of small to medium sized businesses maintain steady growth through good and bad times over the last 24 years. Revelation uses a powerful, yet simple approach to everyday accounting tasks - and it works reliably, year after year.
All Revelation packages are fully integrated and incorporate Debtors (Customers), Creditors (Suppliers), Stock (Inventory) and General ledger as standard and print Sales Invoices, Monthly Statements and a full range of accounting reports.
Packages suitable for companies ranging in size from a single user to large corporates are available.
Our technicians are competent in all aspects of Revelation, and Andrew Jackson, owner of Jacksons Computers is an acknowledged expert in the program.
Contact us for a free demonstration and trial of this outstanding product - enquiries.
Visit www.revelation.co.za.
Easyweb Internet (Pty) Ltd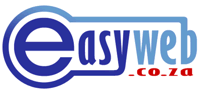 Easyweb are the market leaders in wireless connectivity, boasting the fastest most reliable internet connectivity in the country with no exception to security and support.
With over 50 towers situated all over Gauteng and Western Cape, Easyweb is able to provide you with fast and reliable access to the internet in places that other providers wouldn't dare to go.
Jacksons Computers can get you set up with Easyweb. Contact us for details.
Visit www.easyweb.co.za.
ESET Southern Africa

ESET delivers the fastest, lightest, most effective and most proactive antivirus and antispyware solution to eliminate viruses, spyware, adware, worms, trojans, rootkits and other malware before they attack your system. Nobody does proactive protection better than ESET.
ESET develops software solutions that deliver instant, comprehensive protection against evolving computer security threats. ESET pioneered and continues to lead the industry in proactive threat detection. ESET NOD32 Antivirus, its flagship product, consistently achieves the highest accolades in all types of comparative testing and is the foundational product that builds out the ESET product line to include ESET Smart Security. ESET Smart Security is an integrated antivirus, antispyware, antispam and personal firewall solution that combines accuracy, speed and an extremely small system footprint to create the most effective security solution in the industry. Both products have an extremely efficient code base that eliminates the unnecessary large size found in some solutions. This means faster scanning that doesn't slow down computers or networks. Sold in more than 160 countries
Jacksons Computers is an ESET partner.
Contact us for an inexpensive and easy to install solution to internet threats.
Visit www.eset.co.za.